湖南,毛泽东的家乡,坐拥得天独厚的文化资源优势的同时亦不遗余力的传承着这种当代的红色文化,在毛泽东离世34年后的今天,湖南仍然是出产"毛泽东"的大省,这些扮演毛泽东特型演员们,不仅活跃于荧幕之上,当地人还会邀请他们作为重要嘉宾出席各种重大聚会、节日庆典和婚礼。一次偶然的机会,Tommaso Bonaventura前往湖南,拍摄了一系列扮演毛泽东的普通人。
"The Men Who Would Be Mao" is a series of portraits of Chinese actors who are specialized to act the statesman Mao Tse-Tung. They are often acting in films. Mainly come from China Hunan area, usually from the city of Changsha. The author of this series is an Italian photographer Tommaso Bonaventura, who worked on this project during 2007.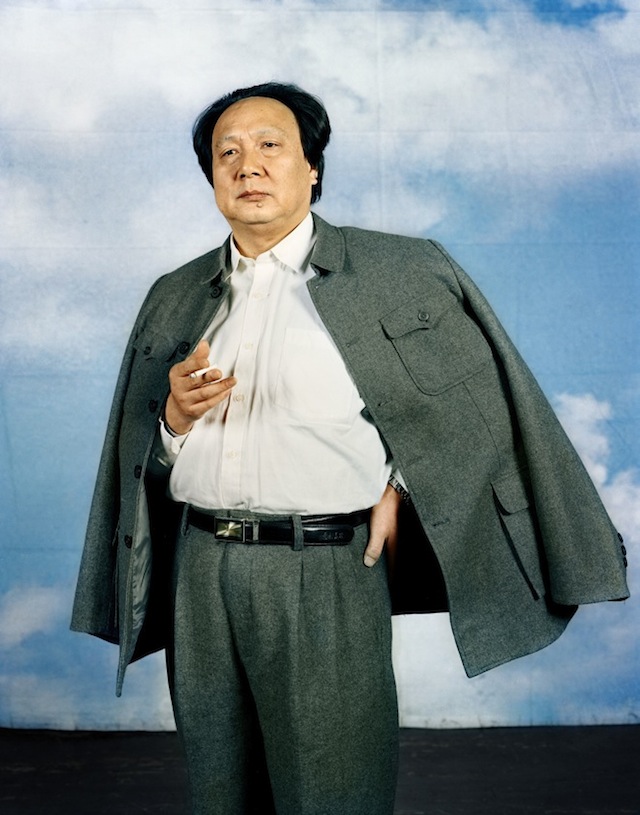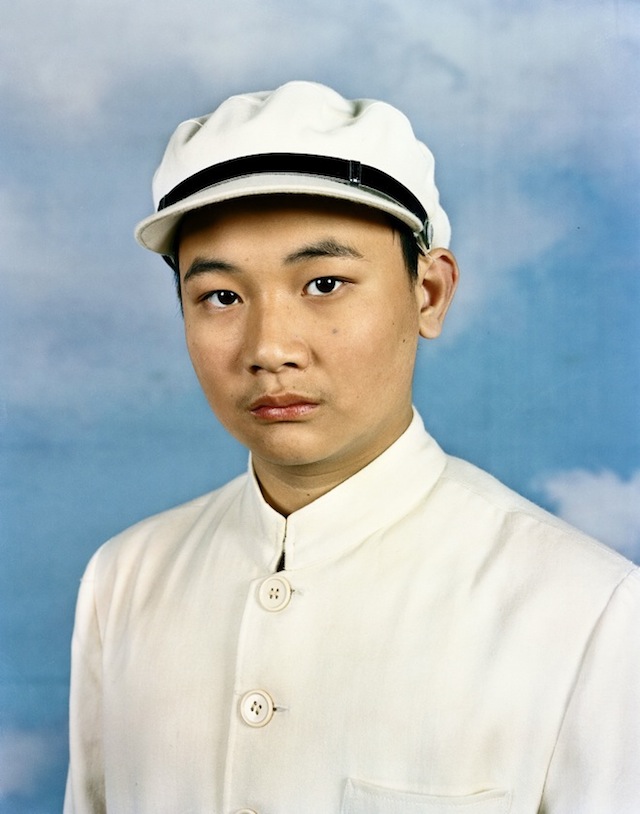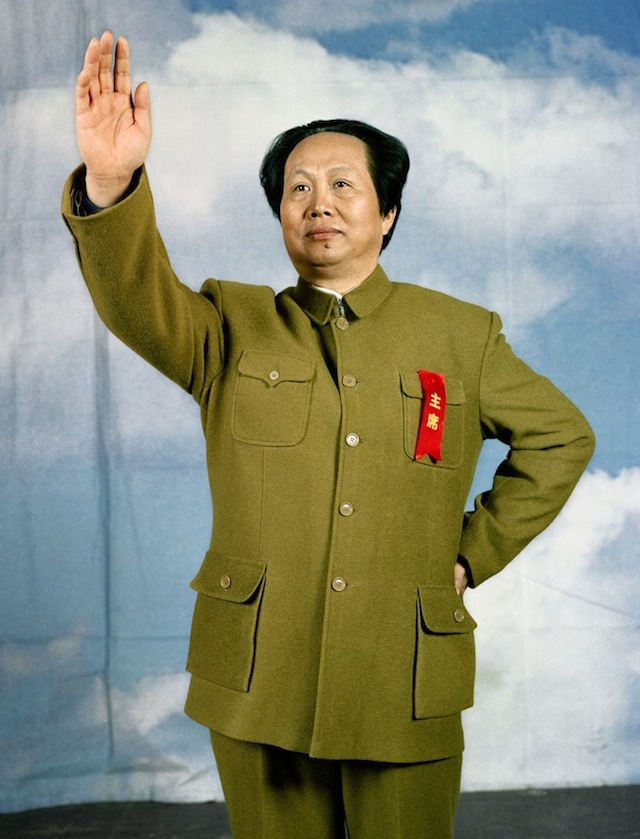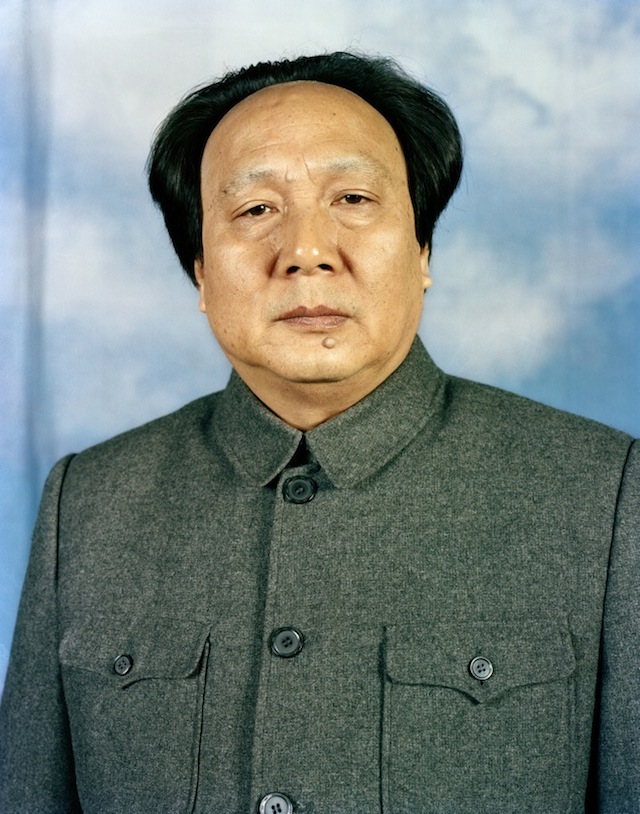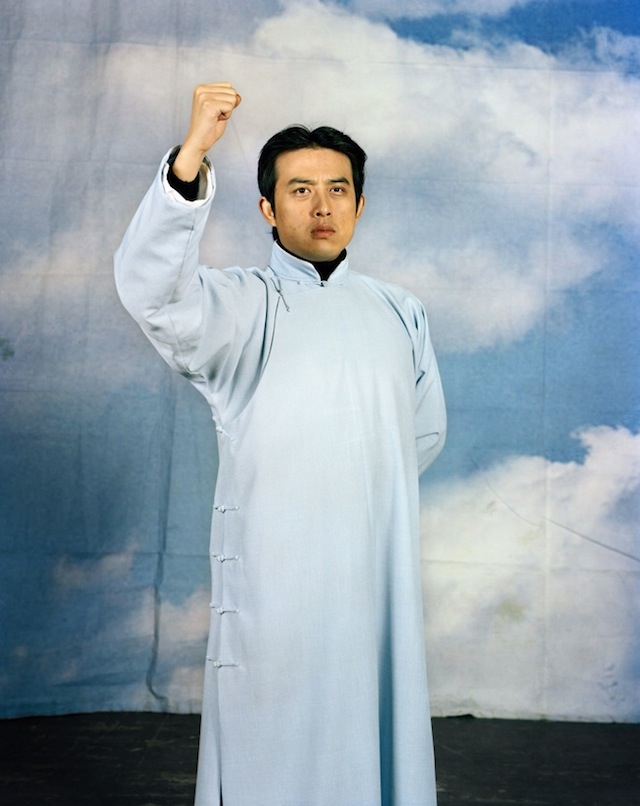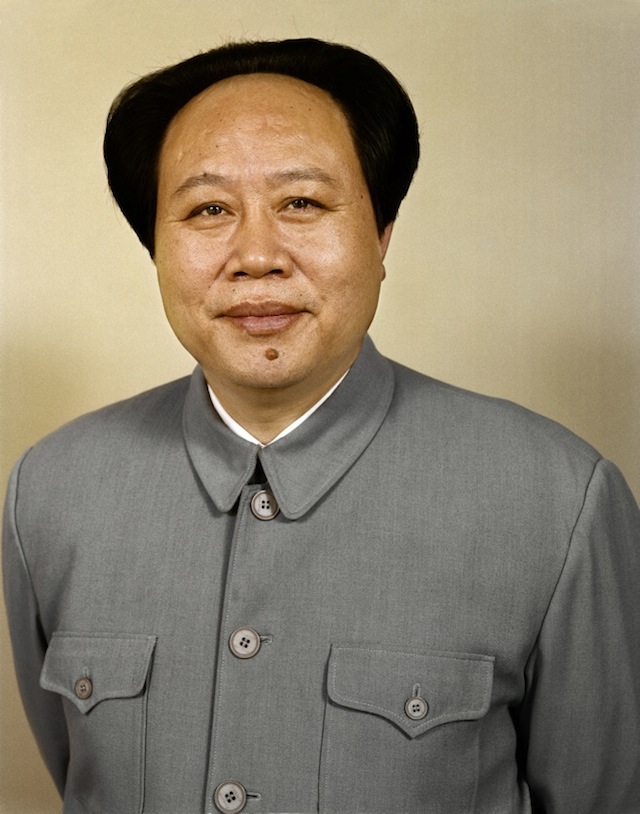 Voicer interview with Tommaso Bonaventura:
能否简单介绍一下自己,并说说这个项目的缘起?
我出生于1969年,做了20多年的职业摄影师。2006年开始,因为工作的关系,我经常前往中国。自第一次来到中国开始,我便频繁的回来。每一次都有一些新的故事发生,而我也一直盼望着来到中国。
你是怎么找到这些喜欢模仿毛泽东的人的?在长沙有多少这样的"毛泽东",你做过统计吗?你一共拍摄了多少人?他们愿意被拍吗?
创 作该项目纯属偶然。我有一位作家朋友Ivan Franceschini ,他告诉我,有一天,他在一间网吧遇到了一个长相和毛主席极其相似的人。于是他和这个人交谈起来,而这个人曾在很多不同的电视剧和电影中扮演过毛泽东,我 突然间意识到这是个多棒的故事。后来我们同那位演员取得了联系,也认识了另外一些经常扮演毛泽东的演员。我们在韶山的一间戏院遇到了好几位出演爱国主义戏 剧的演员,希望能够为他们拍照。实际上,在韶山和长沙,每个人都非常好,也很乐意合作。
他们是特型演员吗?模仿毛泽东是他们的本职工作还是业余爱好?
是的,他们都是特型演员。他们只会扮演毛泽东的角色,学习毛泽东的说话方式、神态,走路的样子等等。就我所知道的,他们都是专职演员,其中一些人曾经做过其他的工作,但是他们现在都是专职演员,并且只演毛泽东一个人。他们之间的竞争很激烈,任何一个人都觉得别人不如他。
模仿毛对他们的生活产生了怎样的影响?
其中有一个人说他梦想成为毛泽东,还有一些人发现,与毛泽东相似会改变他们的生活。他们现在拥有一份他们热爱的工作,他们比从前富裕了,也备受尊敬。他们中有些人会被路人拦住,然后被问上好多问题。这很温暖也很友好,但如果这些事总是在你身上发生的话,也挺累的。
据说,有人为了能更像毛泽东不惜去整容,这是真的吗?
至于有没有去整容,我倒不是太清楚,我也不太相信这些演员是整过容的。不过在我看来,想要做自己已经是一件不简单的事情了,努力成为别人岂不是更难。
作为一个西方人,你如何看待人们热衷于模仿领导人的这种文化现象?
我喜欢这种模仿文化,我觉得有趣的原因在于,这些虚构的毛泽东仿佛让毛泽东本人再度重生了。
Voicer interview with Tommaso Bonaventura: 
Could you give us a brief introduction of yourself and tell us how did you start this project?
Born in 1969 I've been a professional photographer for 20 years now. Since 2006 i've been visiting often China working for several italian or international magazines. Since the first time I came in China I keep coming back! Everytime there is a new story to tell and every time I like to come back….
How did you find these Mao doubles? Have you counted the number of Mao doubles in Changsha? How many of them were photographed by you? Were they willing to be photographed without persuasion?
The Mao project started by chance. A writer, good friend of mine, Ivan Franceschini ( that's his name) told me that one day he met a guy really very similar to President Mao in an itenrnet bar …he started to talk to this man and discovered that he is an actor who plays the role of Mao in different tv series or movies. When my friend told me this story I immediately imagined that was a great story! So we got in touch with him and then after with other actors playing the role of Mao. We reached a theatre in Shaoshan were some actors play patriotic dramas and asked them if we could photograph them: in shaoshan and changsha everybody was really very kind and willing to cooperate.
Are they typecast actors( actors who only play the role of one certain people) Is mimic Mao Zedong their full-time job or parttime hobby?
Yes, they are Typecat actors: they specialized in the role of Mao and study a lot the way Mao used to talk, to walk, to move. As far as I could understand they are actors full time: some of them used to have other jobs before but now they are full time actors, playing only mao.
How did the impersonation of Mao effect the Mao doubles' own life?
Some of them ( especially one of the guys) say that they dream about mao. For some of them discovering to be similar to Mao changed their life…now they have a job which they love, they are richer than before and they feel to be very much respected. Some of them are stopped by people in the middle of the streets and everyone is asking questions, it is very warm and nice but at the same time can be tiring!
It is said that some people would rather do plastic surgery in order to look like Mao. Is it for real. What do you think the reason is?
I don't know about surgery: i don't think these actors went through surgery..but my opinion is that it is already very hard to be yourself…trying to be someone else can be really very hard!!
As a westerner, what do you think of the cultural phenomenon that people devote to mimic national leaders?
As a westerner i love this mimic culture: i find it very interesting because i love the idea that a myth like Mao becomes again a living man…
(原文刊载于《新视线》杂志,未经允许,请勿转载)