"手工vs机器"(hand vs machine)是Minchaya Chayosumrit在圣马丁艺术学院的毕业作品,他分别用手工和电脑两种不同方式绘制相同的图案,记录下时间,然后并置排列。
Hand vs machine is Minchaya Chayosumri's MA final project at Central Saint Martins. This book is a documentation of the project featuring eight pieces of work. In each of them, there is a repetitive hand made piece placed alongside its counterpart, made by computer.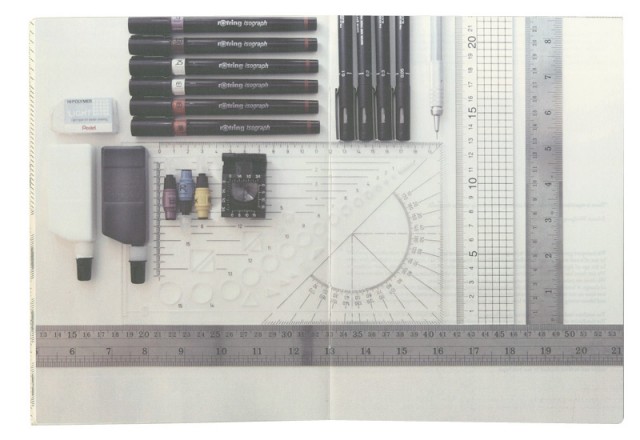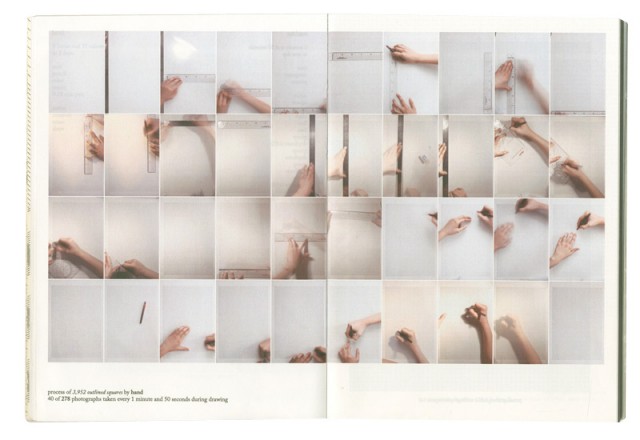 "机器的出现改变了我们的生产和生活方式,我们用它进行大规模生产制造,因为它,我们很久没有用笔写作。这是数字复制的时代,我们甚至忘记了双手的存在。我们很少用手来完成重复性的工作,因为手的角色已经被机器取代。我们用它来绘画、涂鸦,制造一件又一件拷贝。身处变化的时代,也就更难发觉'失去'。从前我们需要花很多时间去完成的任务变得轻而易举。机器让一切加速运转,生命周期随之缩短。我们对撤销、还原、复制、粘贴了如指掌,它们改变了我们的生活方式以及创作和内容本身的价值。
'手工vs机器'项目不光揭示了两种方式耗时耗力程度和最终呈现效果的不同,更重要的是你与自己相处的那段时间。体会创作过程中的感受、专注程度、思考、你眼里的痛苦、你的肩膀、手臂以及你的双手。这些都是为了帮助你去发现用双手创造了价值这件事情,直到你接近它,直到你成为过程中的一份子,你才能够意识得到。 " - Minchaya Chayosumri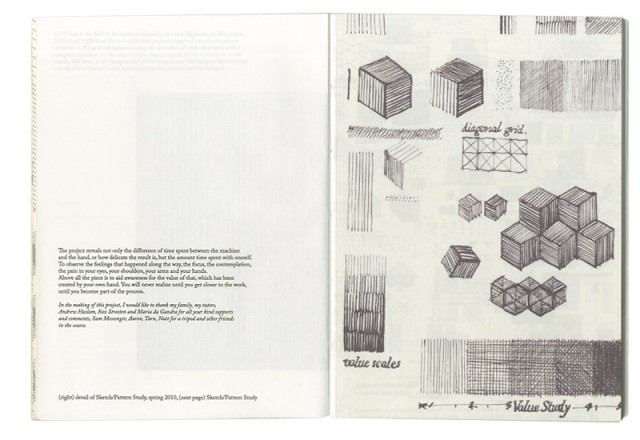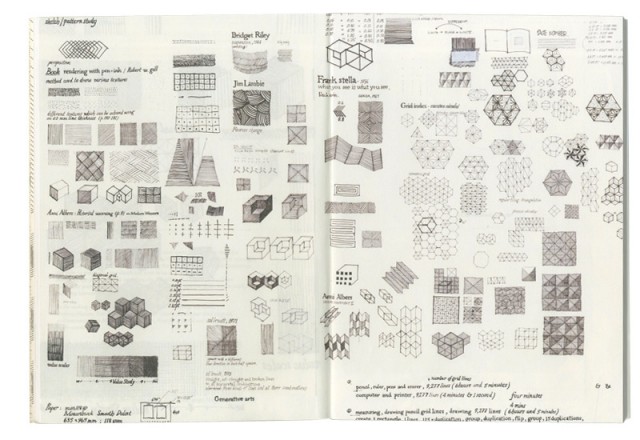 "We transport goods and people by it; we grow and harvest our produce by use of it and we no longer write because of it. It is the machine. In the age of digital reproduction, we forget our hands are still here. We use them less to perform repetitive tasks, because it is the role of the machine. We draw, we paint and we produce copies and copies of it all. In these times of change, it becomes more difficult to notice what has been lost. We now spend less time on the tasks where we previously spent much. We rely so much on time and labour saving devices we forget how much we have changed. The machine makes it fast and with a short life span. The familiarity of undo, redo, copy and paste have changed the way we live as well as the value we place on content and creation itself.
The project reveals not only the difference of time spent between the machine and the hand, or how delicate the result is, but the amount time spent with oneself. To observe the feelings that happened along the way, the focus, the contemplation, the pain in your eyes, your shoulders, your arms and your hands. Above all the piece is to aid awareness for the value of that, which has been created by your own hand. You will never realize until you get closer to the work, until you become part of the process. "- Minchaya Chayosumri